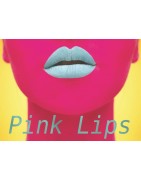 Pink Lips is a flavour series made by Pink-Mule, it represents a small selection of the amazing flavours you can find around Spain.
There are many different flavour brands on the market today, but Pink Lips, because of their authentic and aromatic taste, belongs at the top of the pyramid.

All flavours in the Pink Lips range are food grade and meet all applicable standards set by the government.