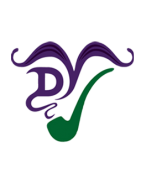 Founded in 2009, Decadent Vapours were the very first e-liquid manufacturer in the UK, with quality and safety always being their mantra.
All flavours are formulated specifically for use in e-liquids and are prepared and produced in the UK in an ISO-7 laboratory to ensure state of the art sterility and hygiene. The quality of each and every batch is stringently controlled, ensuring accountable traceability in every bottle.
Decadent Vapours only use the very highest quality ingredients, including the best pharmaceutical grade PG and VG diluent. All of which comply with USP and EP specifications. The flavour concentrates are so good they are used in many of the leading e-liquid brands around the world.
All flavours are specifically formulated to be ultra-low in non-volatiles. All are acetyl propionyl-, diacetyl- and DEG- free. In fact, Decadent Vapours were the first company in the world to test for them and display the certificates online.
Decadent Vapours are members of ECITA (The Electronic Cigarette Industry Trade Association) and are regularly audited and inspected by ECITA, this ensures that the high standard of product quality is maintained and responsible manufacturing procedures adhered to.